Laser Rifles
- Custom Laser Guns / Rifles. LiPo battery or Li Ion
- 1,2 and 3 Watt blue laser available
- Battery-indicator
- Air-cooling
- Matching background LEDs
- Laser engravings (names, logos, initials)
- Custom paint

Borderlands 3 DAHL Laser SMG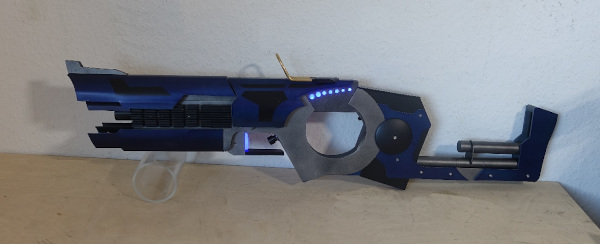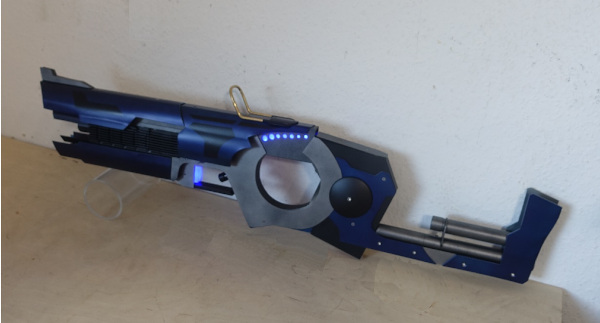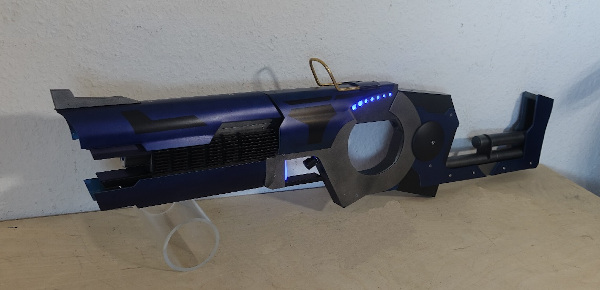 - Custom colors and LEDs, sleek futuristic design.
- Heat sinks on the sides are decoration, just add to design. Just like the "brass sight"

STAR TREK DISCOVERY inspired LASER SMG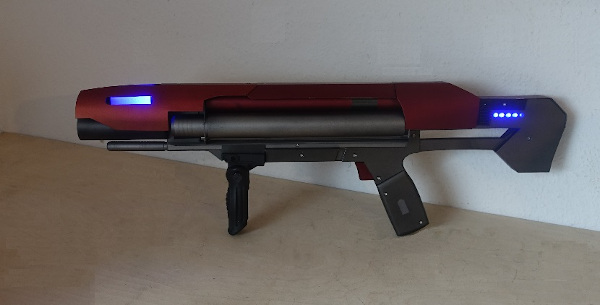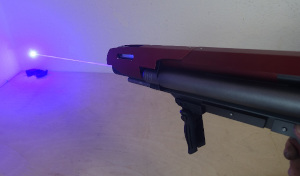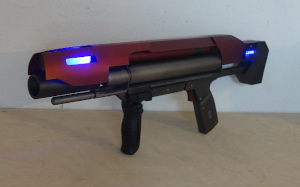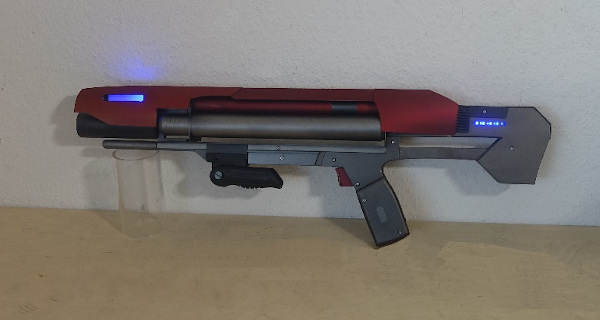 - Full metal, custom colors and some more lights on request.
- Front grip as seen on the pictures was reqested by the client.
- Customizable/optional as well.

Borderlands 3 DAHL Laser SMG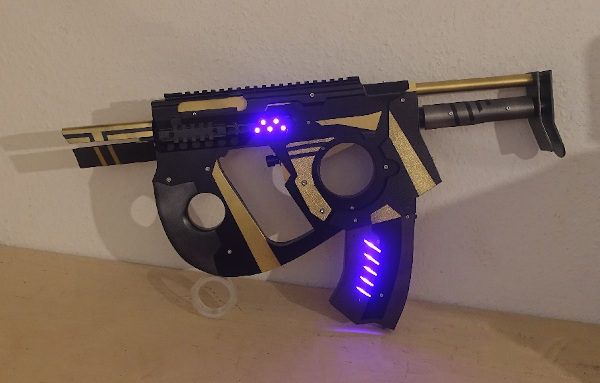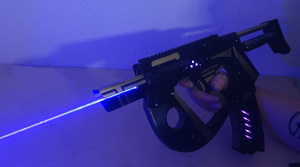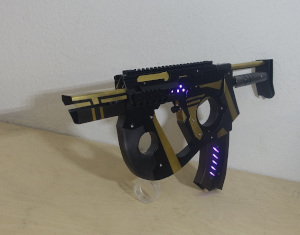 - Custom black and gold paintjob.
- Violet / purple LEDs in the center and the mag (not detachable).
- Blue laser on request, picatinny hood as well.

Alien Rifle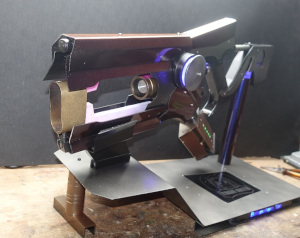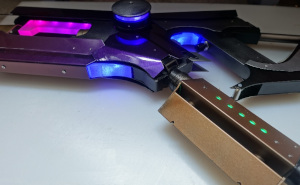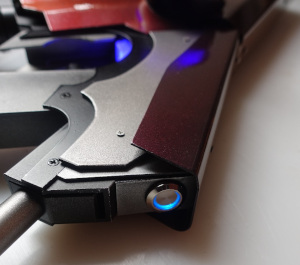 - Colorshifting paint (optional), LEDs in the mag and in the split barrel
- Light up main switch and custom logo. Matching stand on request (lights optional)
Laser P90 SMG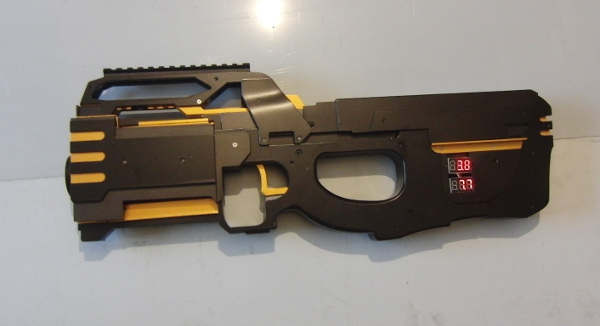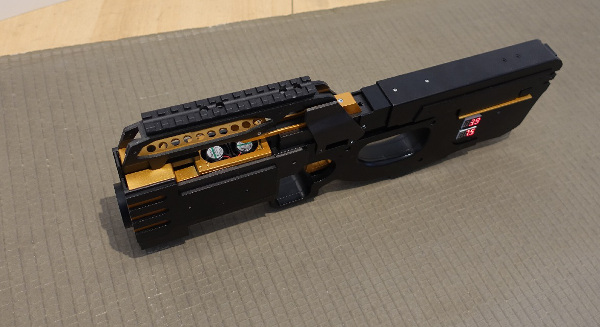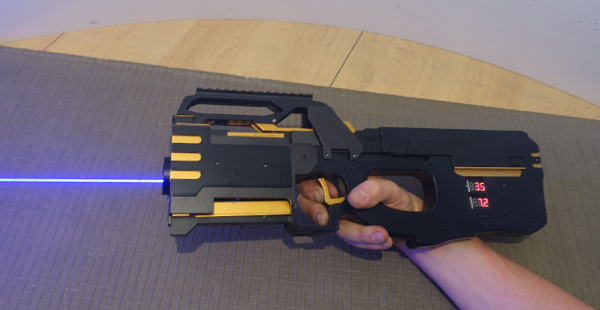 - 3W - 8W blue laser
- cooling optional
- battery voltage displays optional
- custom colors and LEDs

Long Laser Rifle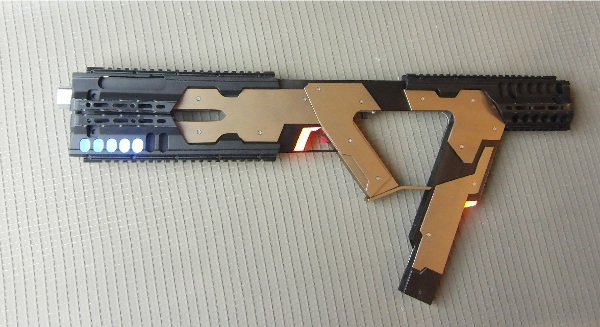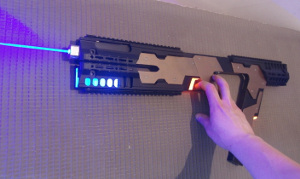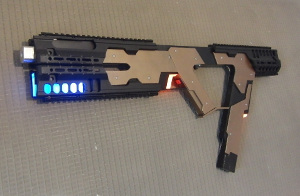 - 6W max
- most affordable laser rifle in stock
- custom colors and lights

Predator Rifle Mk I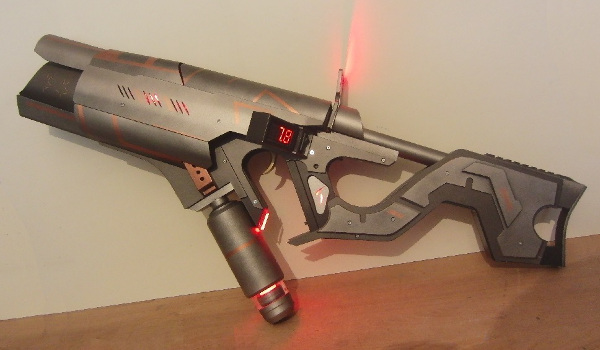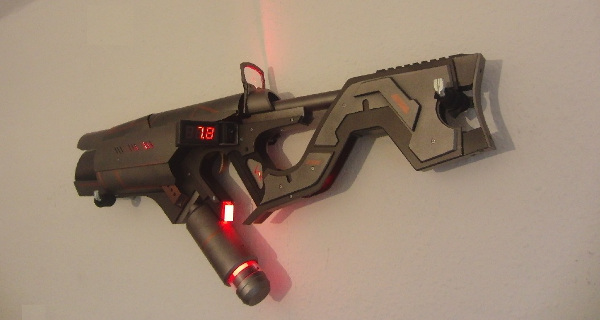 - 3 aiming lasers, custom paint, blue main laser up to 6W, red LEDs (optional)

SciFi Shotgun / Pumpgun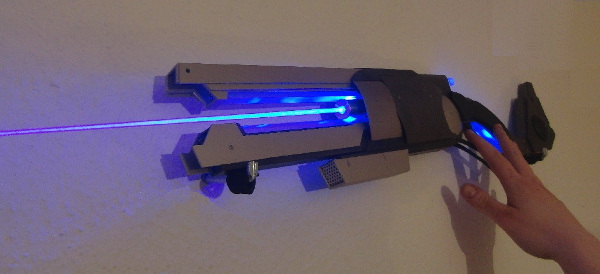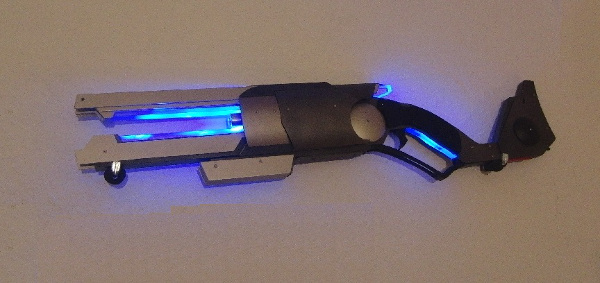 - 1.5W blue mainlaser, blue LEDs, custom paint

Laser SMG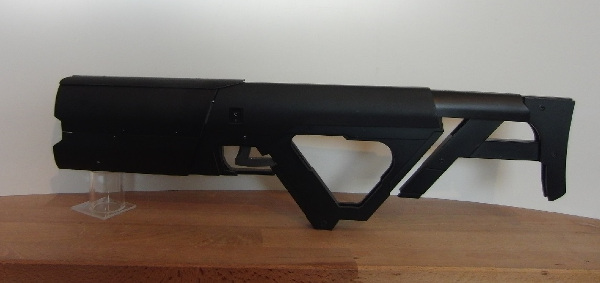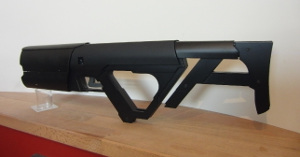 - Laser SMG, 6W+, optional aiming laser and cooling, custom paint and LEDs

Legendary Borderlands Rifle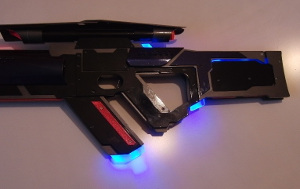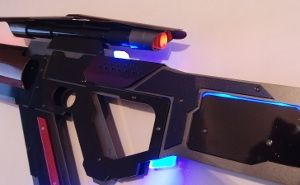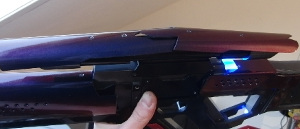 - Colorshifting paint (on request)
- LED surfaces and LEDs in the scope

Mk II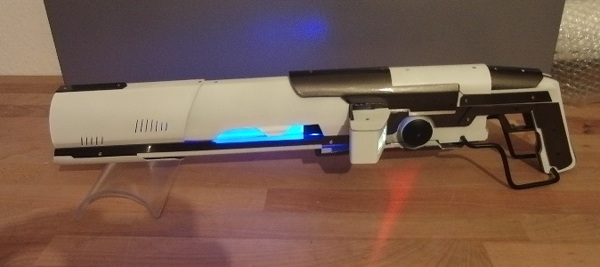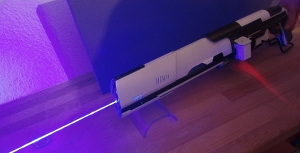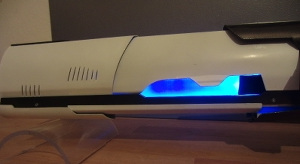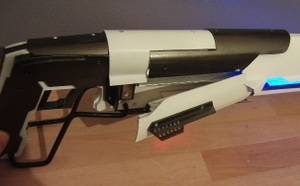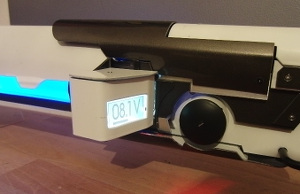 - 6W+ blue laser
- Red aiming laser
- Custom LEDs
- Flip-out battery storage
- Battery voltage display

Laser Rifle Mk III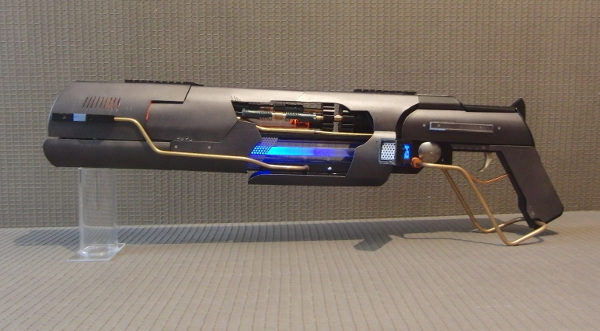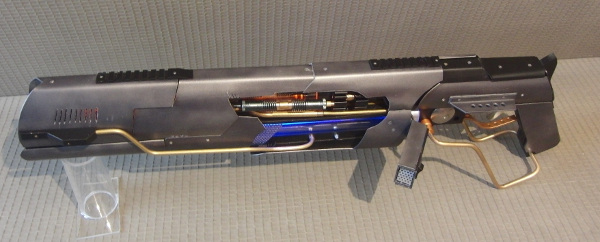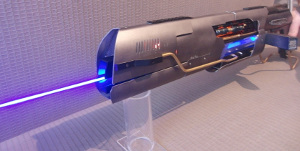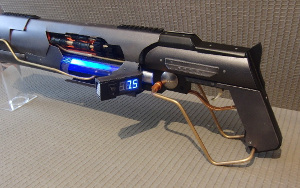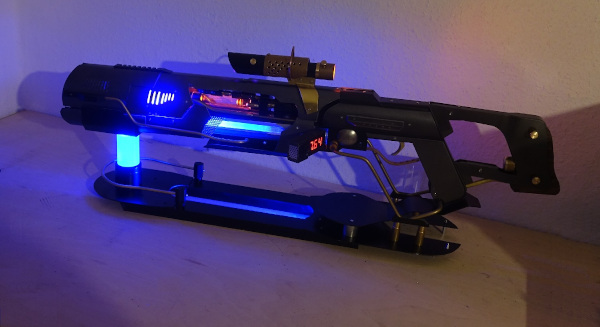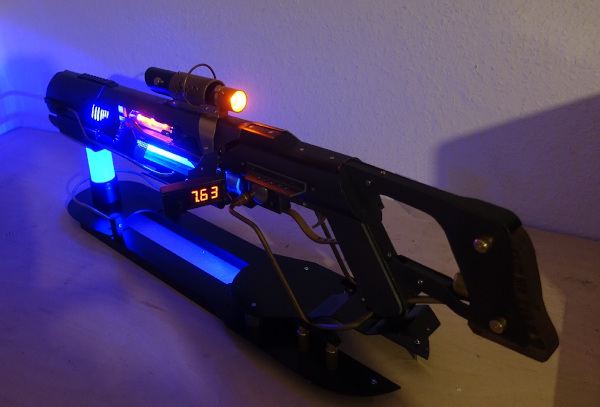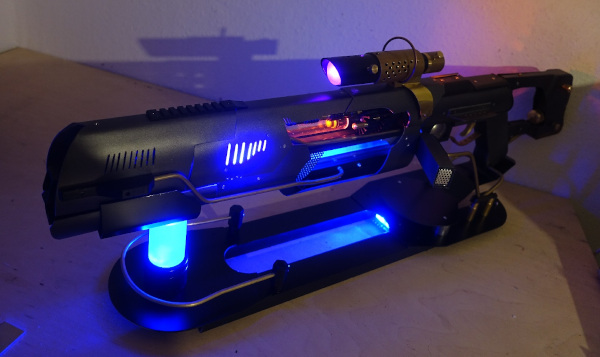 - 6W max
- flip out battery hatch on request
- custom "interior"
- custom colors and LEDs

Fallout Laser Rifle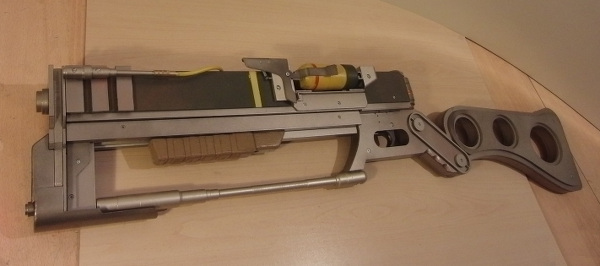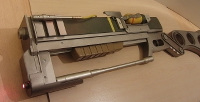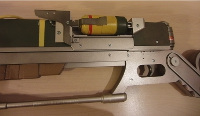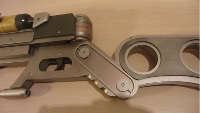 - Pulse laser, single shot
- Red aiming laser
- Full aluminum body
- Custom LEDs
- Charge indicator