Laser Guns
- Custom Laser Guns / Rifles. LiPo battery or Li Ion
- 1,2 and 3 Watt blue laser available
- Battery-indicator
- Air-cooling
- Matching background LEDs
- Laser engravings (names, logos, initials)
- Custom paint

Pocket Gun Mk I *NEW*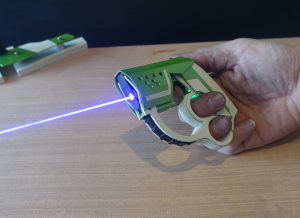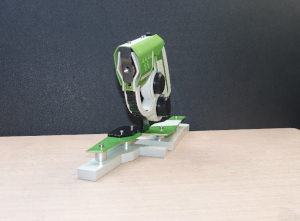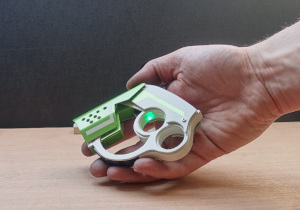 - One of the smallest high power laser guns in stock!
- Futuristic design, status LED included, indicating on status
- Custom colors, 1.5 W blue laser max.
- Matching stand on request.

Borderlands Maliwan Laser Pistol Mk I *NEW*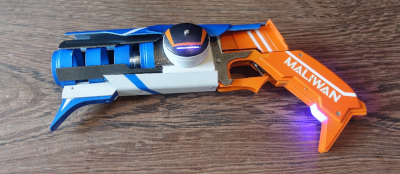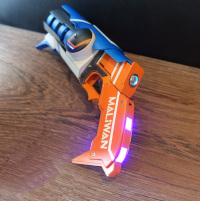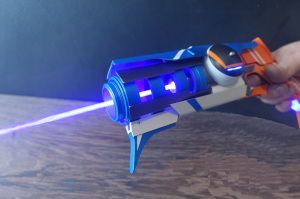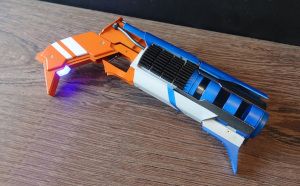 - Borderlands styled lasergun (my own design), inspired by the upcoming AAA game Borderlands 3
- Colors are generally up to the client, just as the lighting. Burning laser optional
Legendary Blacky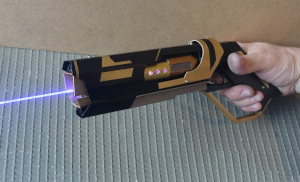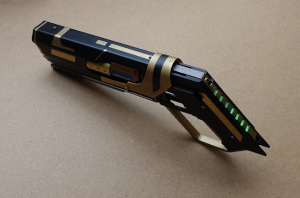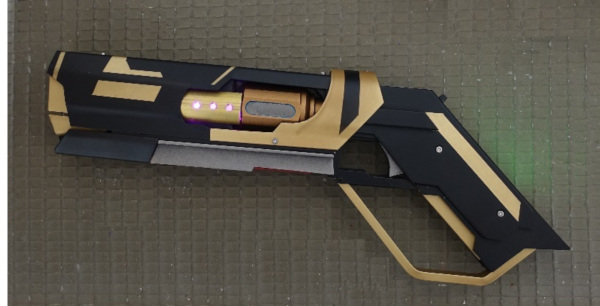 - Custom laser, custom colors, decals and LEDs, full metal body

Prop Gun Mk II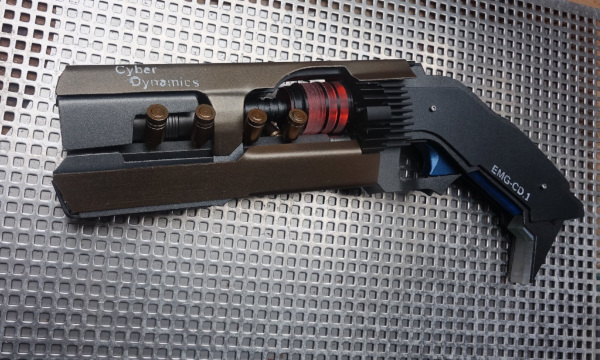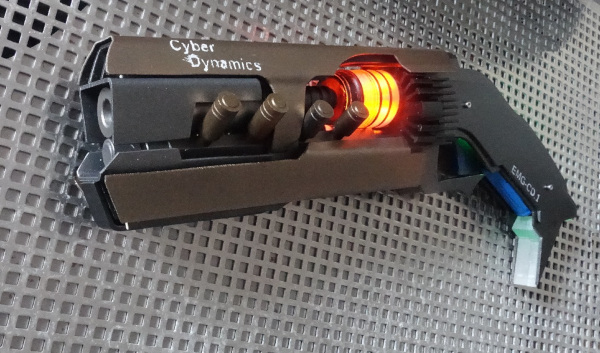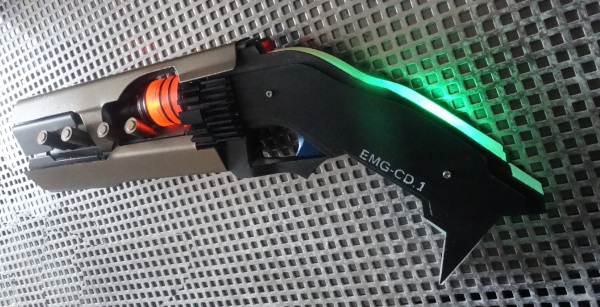 - Custom LEDs, decals and colors. Full metal body.

Retro RayGun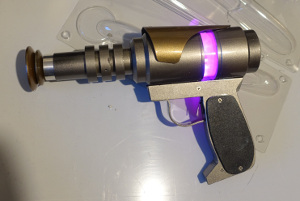 - Custom colors and LEDs, 3.5W laser max

Rick and Morty Laser blaster no#3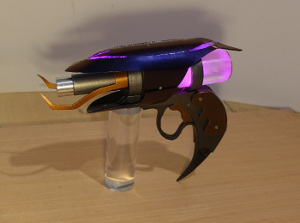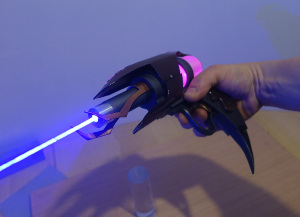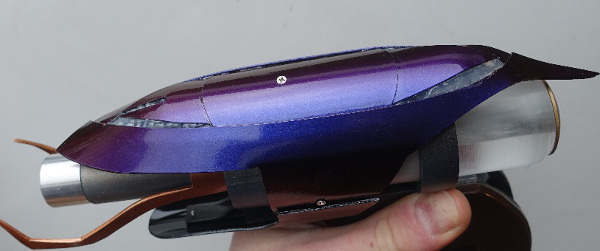 - One of the alien blasters from Rick and Morty. Custom colors and LEDs, max laser output 1.5W !
- Color-shifting paint job on request !

Rick & Morty Laser blaster no#2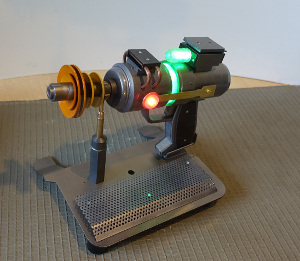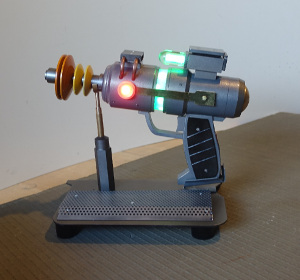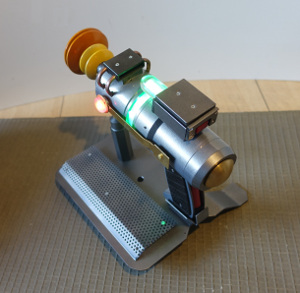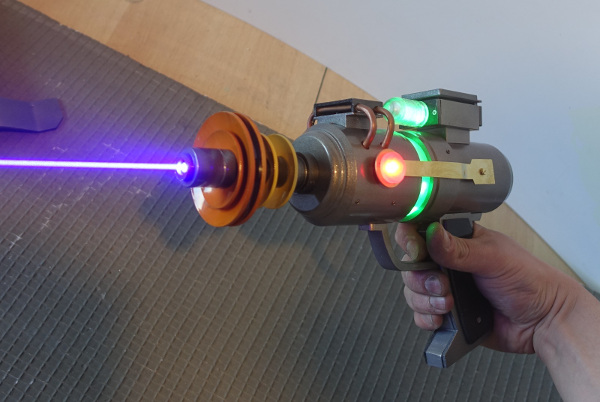 - Custom LEDs
- blue laser up to 3W output
- custom center-piece (LEDs)
- colors of choice

Rick and Morty Laser blaster no#1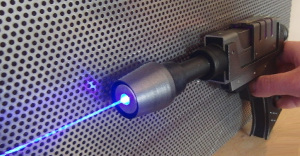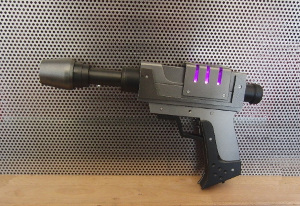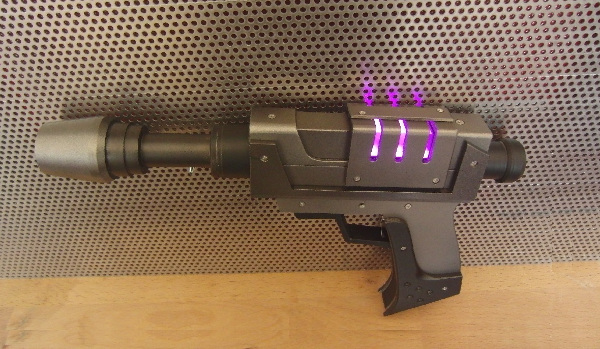 - Custom LEDs
- blue laser up to 2W
- custom colors

OVERWATCH Tracer "SPORTY SKIN" Pulse Gun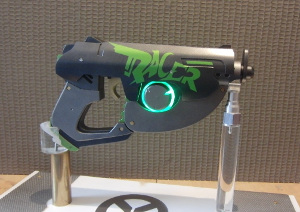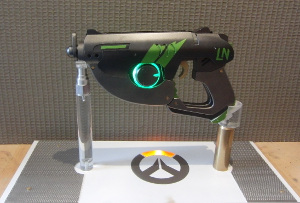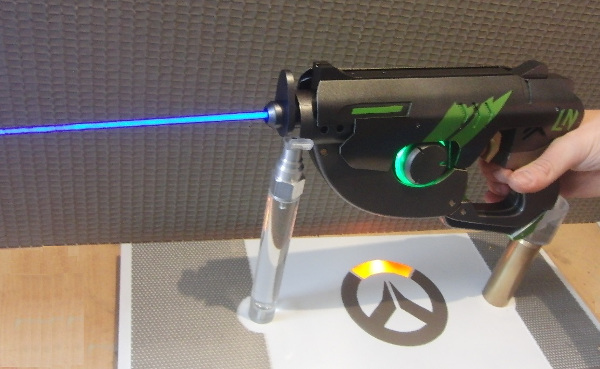 - 3W laser max (on request)
- static spinners only
- sound optional
- custom colors (skin) and LEDs

Custom Iron Man locker Shrine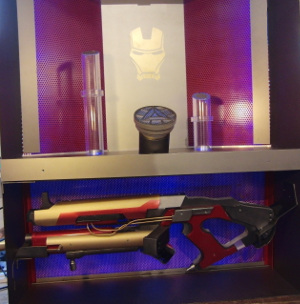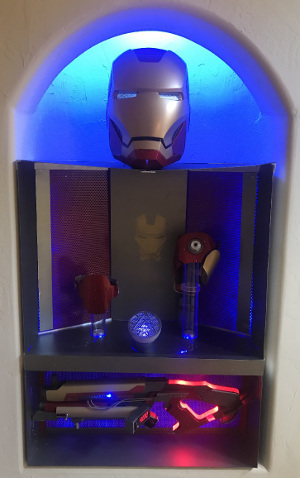 - Customizable to make it fit "any" space
- Can hold 1-2 Laser Gloves plus custom IronMan-style gun or rifle
- Sound optional

Iron Man-style SMG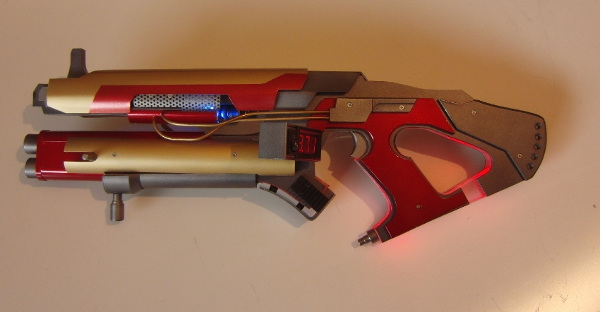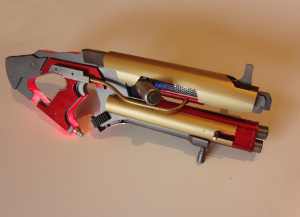 - 3W max
- custom LEDs and colors
- Light-up grip optional

Stretch 3W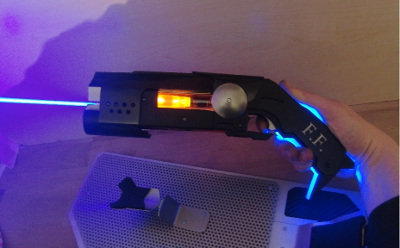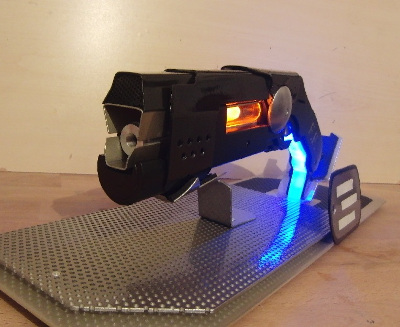 - Stretch , up to 3W, custom colors and LEDs

Classic Phaser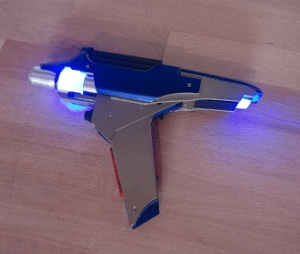 - Classic Phaser +LEDs and custom paint

Classic Phaser Mk II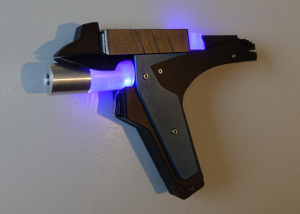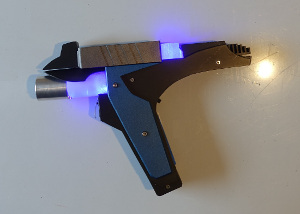 - Custom LEDs and colors, more compact design, 1.5W blue laser max

Laser "Gauss" Gun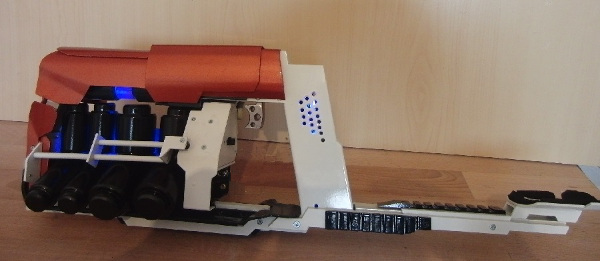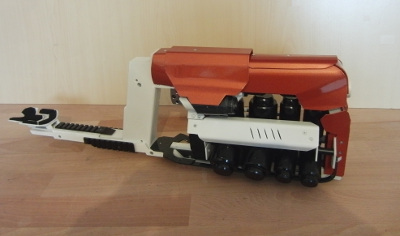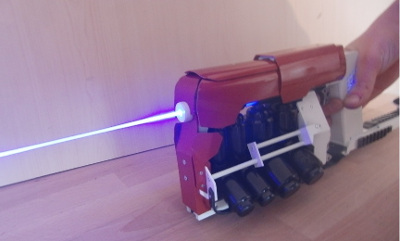 - Laser "Gauss" Gun, custom paint and LEDs, aiming laser, battery indicator

Inside Out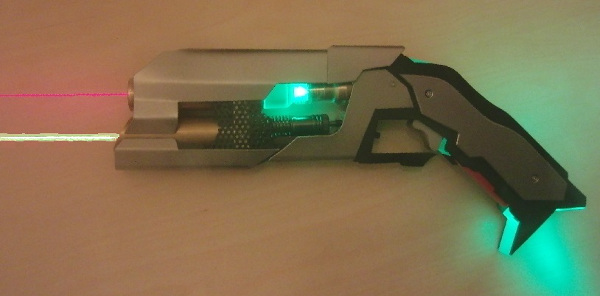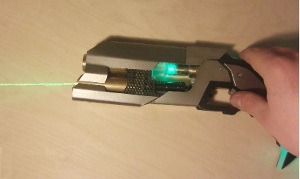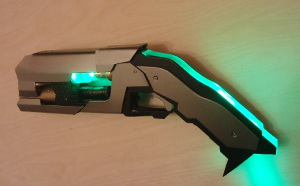 - InsideOut, internals showing, colors (paint, laser and LEDs) customizable

- battery hidden under moving slide, custom paint and LEDs

Jupiter Ascending Lasergun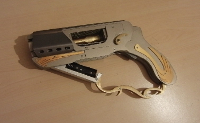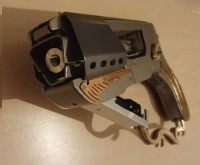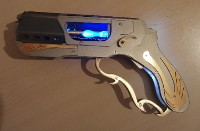 - Spinning core
- 24k Gold plating
- flip open battery storage

Halo Mk II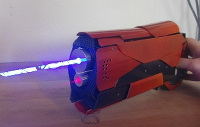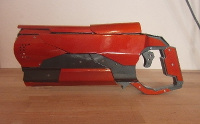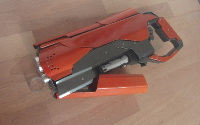 Woody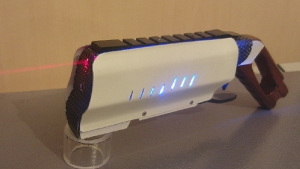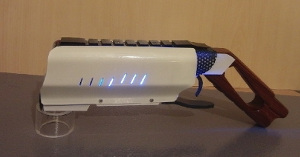 Lasergun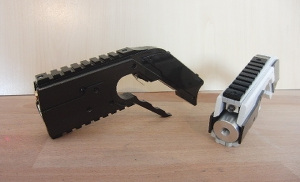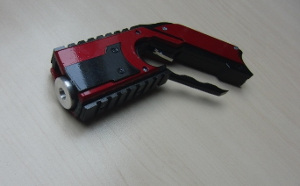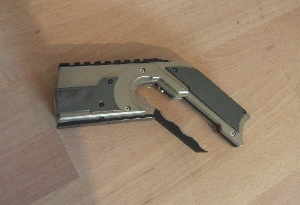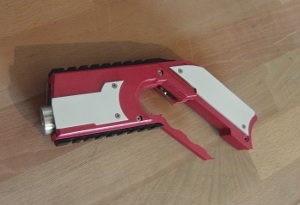 Flip Open Gun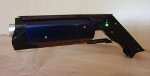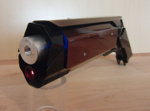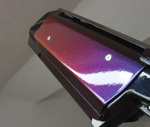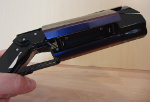 Model Halo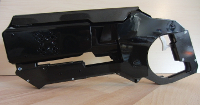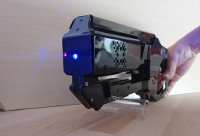 Blacky / Whity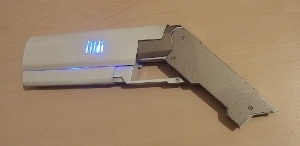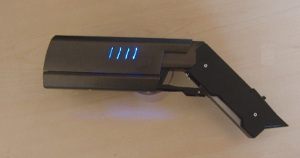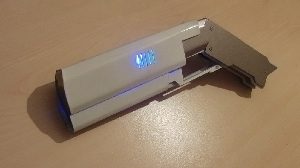 - Blacky 1-2W , custom paint and LEDs

Blacky Mk II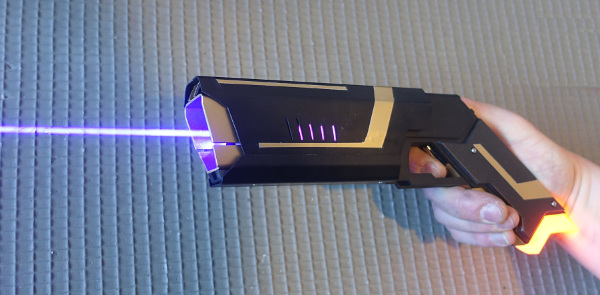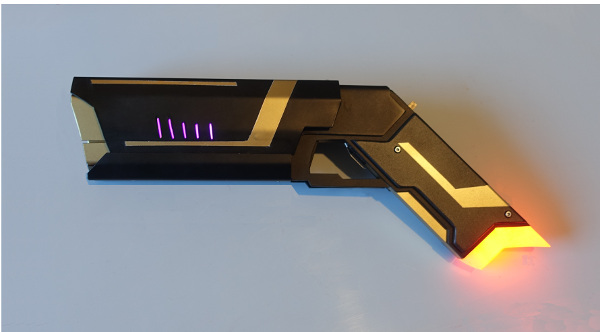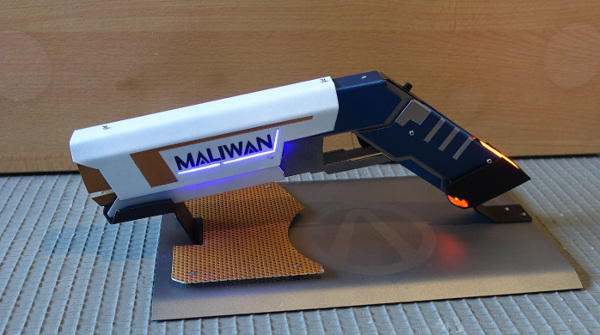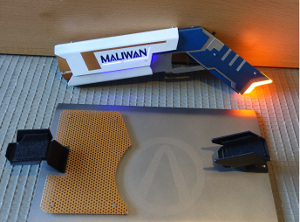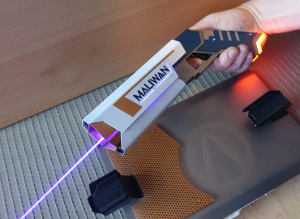 - Lights in grip and barrel on request, custom colors and LEDs. 1.5W laser, stretched version 3.5W max

Blacky 3W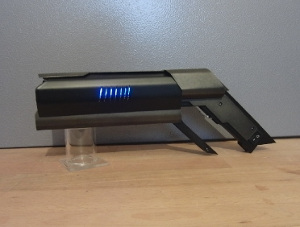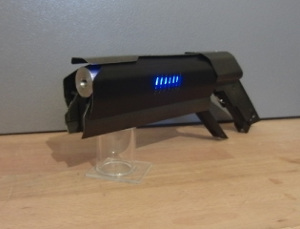 - 3/6W Blacky, custom paint and LEDs

Microlaser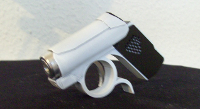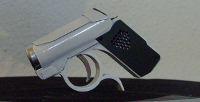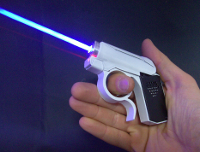 | | |
| --- | --- |
| Available wavelengths: | 405nm, 445nm, 532nm and 808nm |
| Output- range: | 0.5W - 7W |
| Power-source: | 2x or 4x Li Ion Cell 14500 or 18650 |
| On-time: | 5 - 60 min |
| Estimated assembly time: | 15 - 30 days |
| Other: | |
| | High Power versions pop balloons and lighting (even cutting) matches on several feet distance |
| | Additional optics on request (for more serious cutting needs) |
| | Active cooling on request |
Iron Man's Lasergun