Atompunk
Revolver Raygun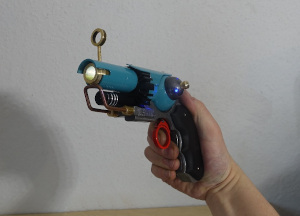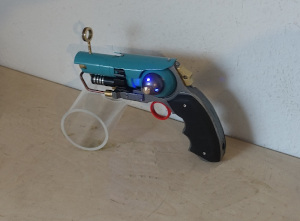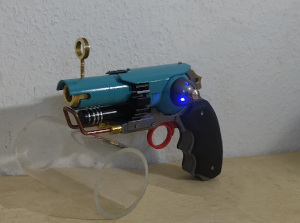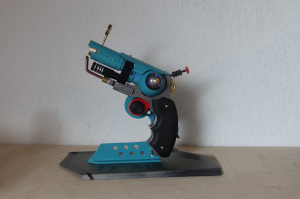 - Retro design, turquise as the main color (metallic gunmetal grey as secondary color), requested by client.
- Brass details, custom stand and wooden Mahagoni grip panels.
- Laser or LED in the barrel, blue LEDs in the side dome.

Atompunk Blade Mk I
- The blade is machine aluminium, not 100% sharp, 2mm thick edge
- Custom colors and lights. The lights in the reactor flicker, adds some life to it
- Tubes also light up, as seen on the pics

Desintegrator Remake
- Blue laser, custom LEDs and colors, initials/engravings on the wood on request!

Atomizing Cadillac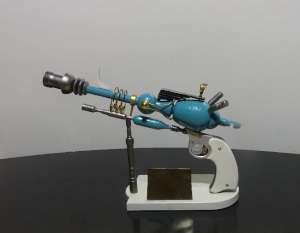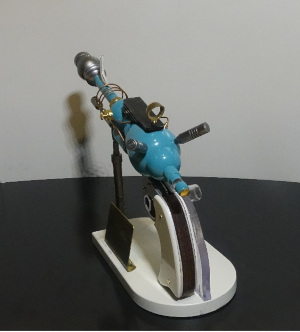 - Custom colors, laer on request, stand on request, full metal body, status LED.